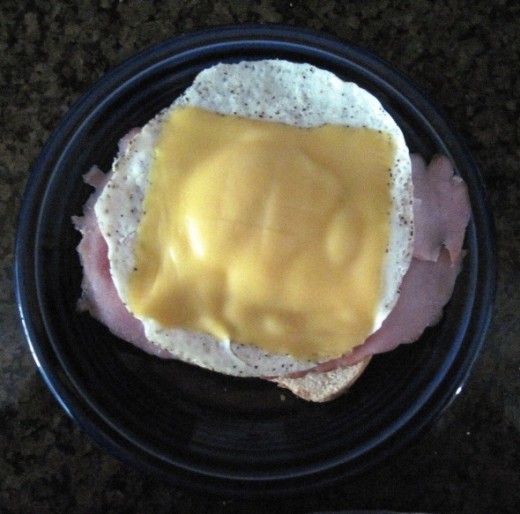 During the school year, we are always looking for a fast and easy breakfast. What a joy it is when it can also be scrumptious and nutritious.
When our children were in elementary school, their pediatrician recommended eggs for breakfast. He believed protein was a necessary part of a students diet and would satiate their appetite until lunch.
My entire family refers to my husband as the Sandwich Chef. He really does make the best sandwiches in the world. Today I will share our household's favorite breakfast sandwich. We call it a Breakfast Buddy Sandwich. We named it that because we can make it and easily carry it along with us when we are on the go.
While I usually made these sandwiches for our children, my husband gets complete credit for creating the first masterpiece.
The Breakfast Buddy Sandwich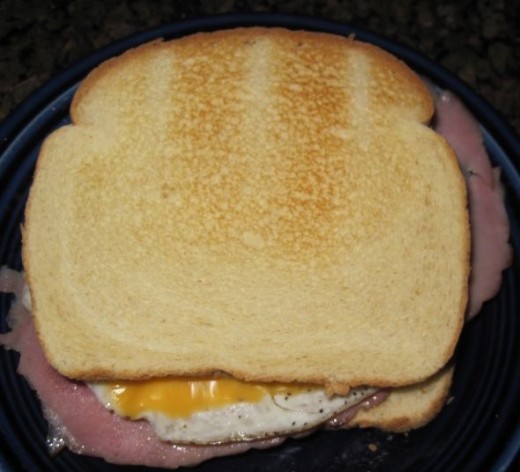 Breakfast Buddy Sandwich Ingredients
Butter
1 Egg
1 Slice of Ham, We use pre-cooked deli ham
1 Slice of Cheese, We use Kraft American Cheese
1 or 2 Slices of Bread
Salt & Pepper
Breakfast Buddy Recipe
Toast Bread in Toaster
Heat a skillet over medium heat
Heat the slice of ham in the skillet, then place it on a toasted slice of bread.
Add a pat of butter to the skillet
When butter is melted, add egg
Season the egg with salt & pepper
If desired, pierce the egg york so that it runs
Cook until the egg begins to firm
Using the spatula, flip the egg and place a slice of cheese directly on top of the egg
Place the cooked egg and cheese on the top of the ham
If desired, add a second slice of toasted bread to top the sandwich
Serve Immediately
The Right Egg Turner
Finding the right egg turner can be as difficult as seeking a lost treasure.
I personally prefer a spatula that is light weight, has a thin stainless steel blade and an easy grip handle. I also prefer one that is wide enough to actually hold a fried egg for turning without breaking the yolk.
Egg Turner, 4" X 6", Flexible, Slotted BladeCheck Price
Step by Step Photos
This slideshow requires JavaScript.
In A Hurry?
Piercing the egg yolk and adding a top piece of toasted bread, allows you to carry this sandwich in your hand!
Originally posted 2018-03-06 21:34:26.
---