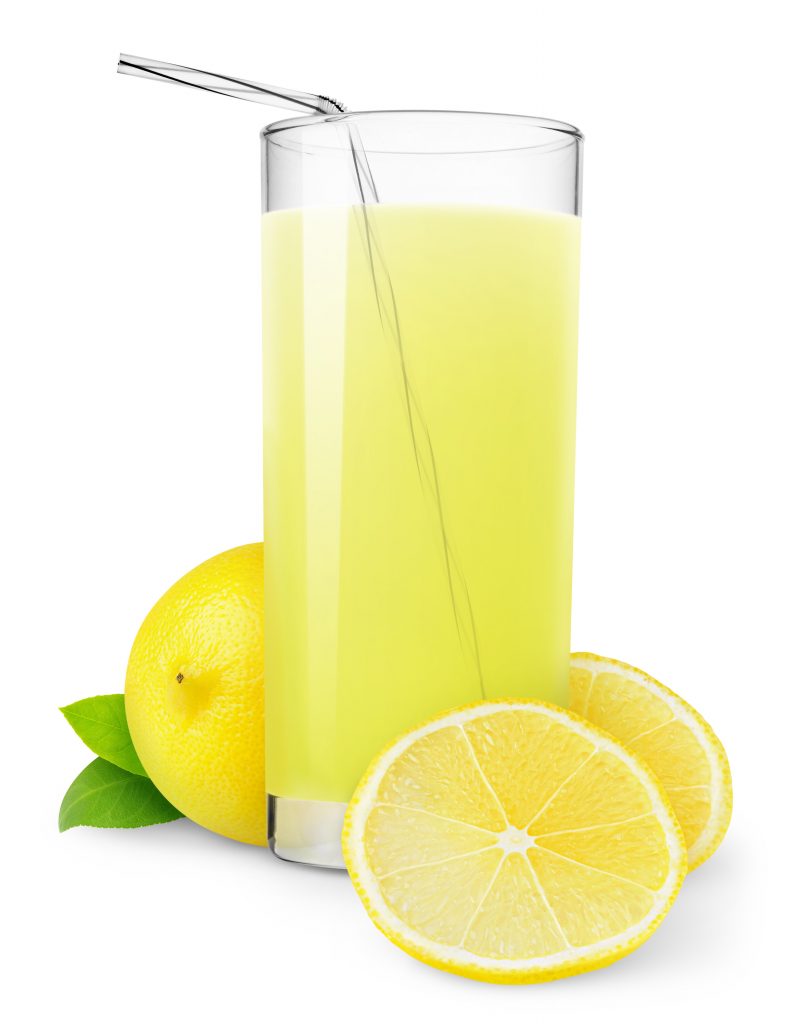 My Homemade Lemonade Recipe is a fabulous summertime drink recipe and it is extremely easy to make.
I have shared this recipe with friends more times than I can remember. Since I grew up making lemonade, it always surprises me when someone asks for my recipe. It previously never occurred to me that anyone would need this recipe simply because it is a cool drink that I make out of habit. However, once I realized others needed an actual Lemonade recipe, I started paying closer attention to what I was doing so I could give actual measurements for a lemonade recipe to my friends.
I do make and serve my fresh lemonade recipe in a glass pitcher. I honestly believe it makes a difference in the taste!
How to Make Homemade Lemonade
Ingredients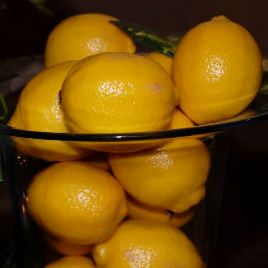 6 or 7 Fresh Lemons (enough to squeeze 1 Cup of Lemon Juice)
1 Cup of Sugar
6 1/2 Cups of Water
Lemonade Instructions
Squeeze the Juice from the Lemons and pour into pitcher
Add Sugar
Add Water
Stir together
Note: If fresh lemons are not available, Realemon can be used as a substitute juice.
For Strawberry Lemonade: Simply puree a pint of strawberries in the blender and add to the lemonade recipe above.
Colorful Memorial Day or 4th of July Celebration Lemonade
Blueberries, raspberries, strawberries and watermelon or pineapple stars can be added to homemade lemonade to make a beautiful patriotic punch drink.
Simply cut the pineapple into the shape of stars with star shaped metal cookie cutters (see below). I prefer using metal cutters because they cut fruit better, plus they make sharper edges and points.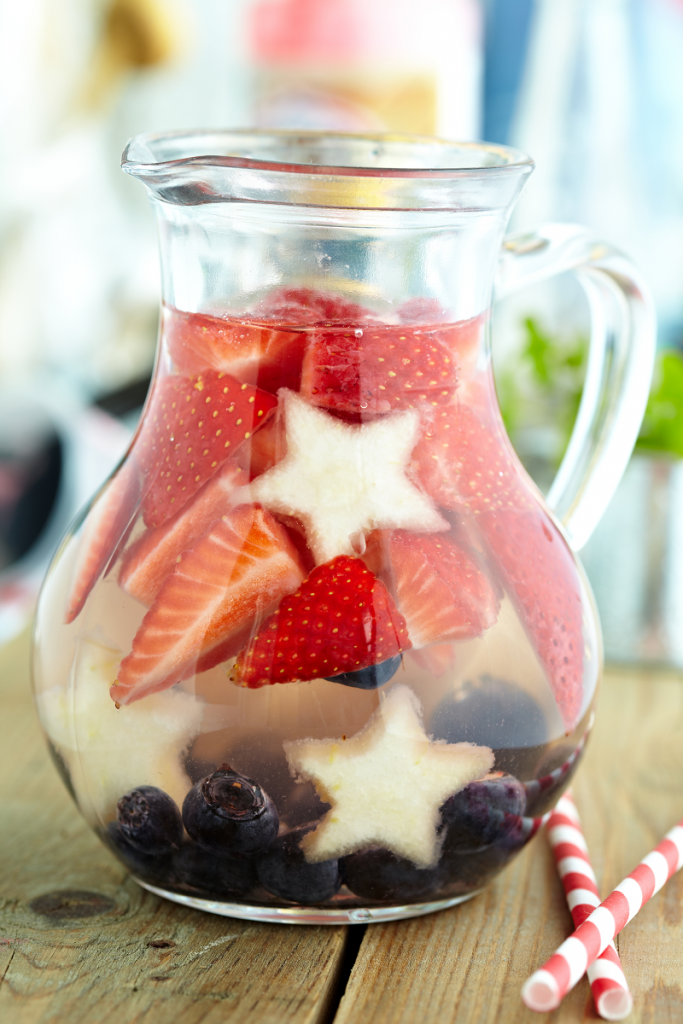 Glass Serveware is Best
Glass really is the very best product to use when squeezing lemons. I have had several juicers over the years, but the one shown below is my favorite. Because the juicer has perforations along the edge, the juice is allowed to flow into the small pitcher underneath. Therefore, the lemon seeds are separated from the juice without any extra effort on my part.
I also serve fresh juice, especially citrus juices, in glass pitchers. Lemonade tastes better when stored and served in glass.
Because glass is dishwasher safe, it makes clean up easy.
Anchor Hocking Fire-King Glass Juicer, 2 CupCheck Price Mikasa Napoli Pitcher, 80-OunceCheck Price Luminarc Quadro 1.7-Liter (57 1/4-Ounce) PitcherCheck Price Wilton Stars Nesting Metal Cutter SetCheck Price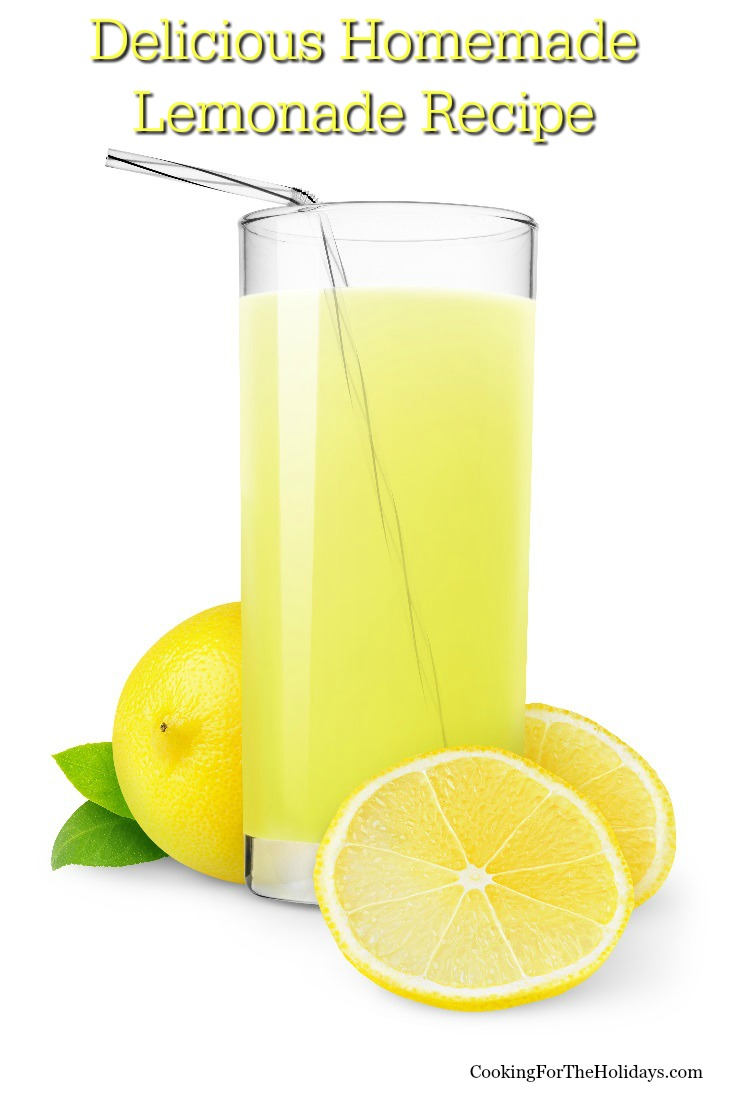 Originally posted 2017-05-12 15:22:40.
---