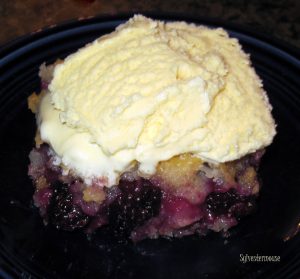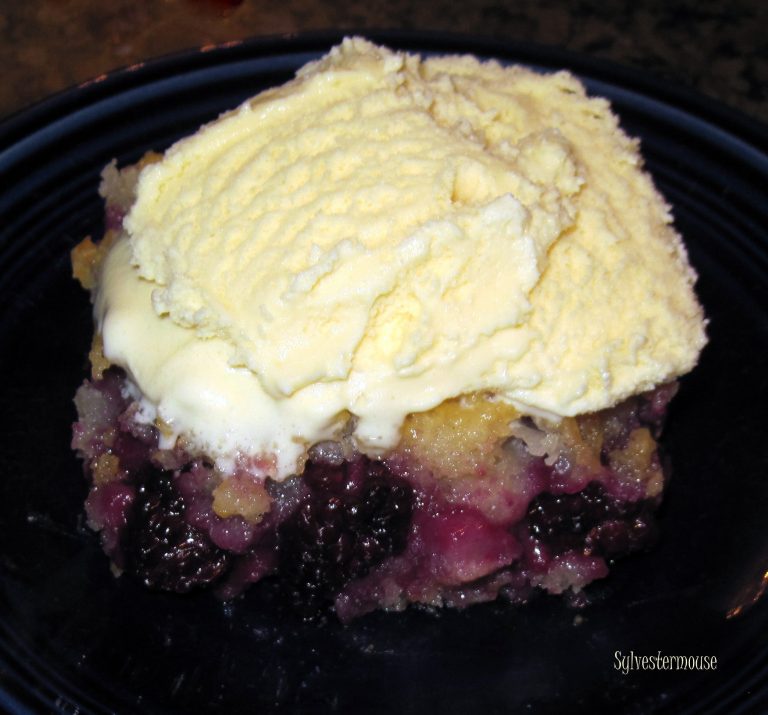 The Easiest Recipe for a Great Blackberry Cobbler
My Blackberry Cobbler Recipe is really an easy cobbler recipe, but please don't tell my husband and daughter.  It is their favorite dessert and they have no idea just how easy this blackberry cobbler recipe is to make.  For them, food just doesn't get better than hot Blackberry Cobbler with Vanilla Ice Cream.
This is such a fast and simple recipe for Blackberry Cobbler.  With just a few ingredients, in about an hour they can have their delicious treat, dessert, or even breakfast and I get the hugs and thanks.  Oh, yes, I also get a piece.
The simplest pleasures in life, really are the best!
Blackberry Cobbler Recipe
Preparation Time
| Prep Time | Cook Time | Ready In | Yields |
| --- | --- | --- | --- |
| 10 min. | 45 min. | 55 min. | 10-12 servings |
Ingredients for My Blackberry Cobbler Recipe
1 Cup Sugar
1 Cup Milk
1 Cup Self Rising Flour
1/2 Cup Water
2 Cups Fresh, Washed Blackberries
4 tbsp. Butter
*If you prefer to use canned blackberries, you will need 1 small can of Blackberries.  Use the syrup in the blackberries and DO NOT add the water listed above.
Instructions
Preheat Oven to 350°
Melt:  Butter in a small baking pan
Combine:  Sugar, Milk, Water and Flour
Pour:  Mixture over melted Butter
Pour:  Washed Blackberries over the top and spread them evenly
Bake for 45 min.
Oregon BlackberryCheck Price
Blackberries in a Can
*Remember, if you use canned blackberries, do not add the water on the recipe.
Simply add the blackberries and the syrup directly from the can.
Step by Step Photos for Making a Blackberry Cobbler
This slideshow requires JavaScript.

Recommended Baking Dish
I prefer to use my easy to clean glass baking dish.  If I double the recipe, I use the larger oblong baking dish and cook for 55 – 60 minutes.
 Pyrex Easy Grab 8″ Glass Bakeware DishCheck Price
Recipe Card
Photo on front & recipe on back
This complete recipe  is printed on a recipe card and is available on Zazzle.  If you wish, you may buy it by clicking the link below.
This recipe article was originally published by me in 2010 on a different site that no longer exists.
Unless otherwise noted with the individual photo, all Photos are mine and should not be used without written permission.
©Sylvestermouse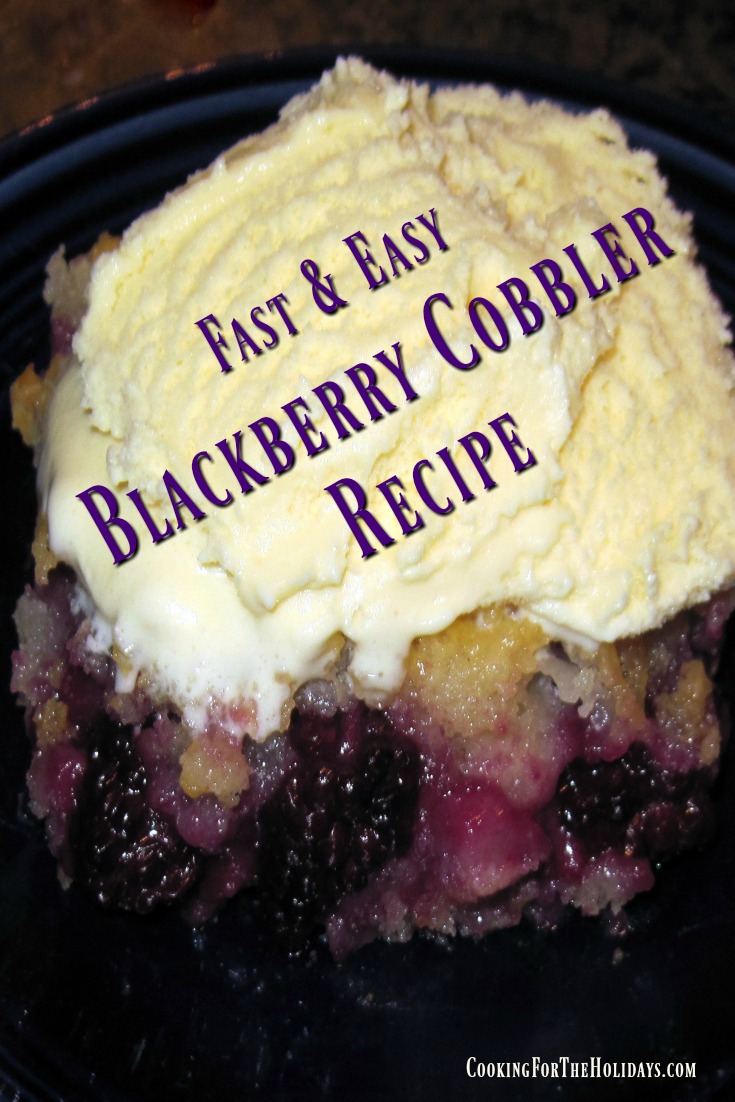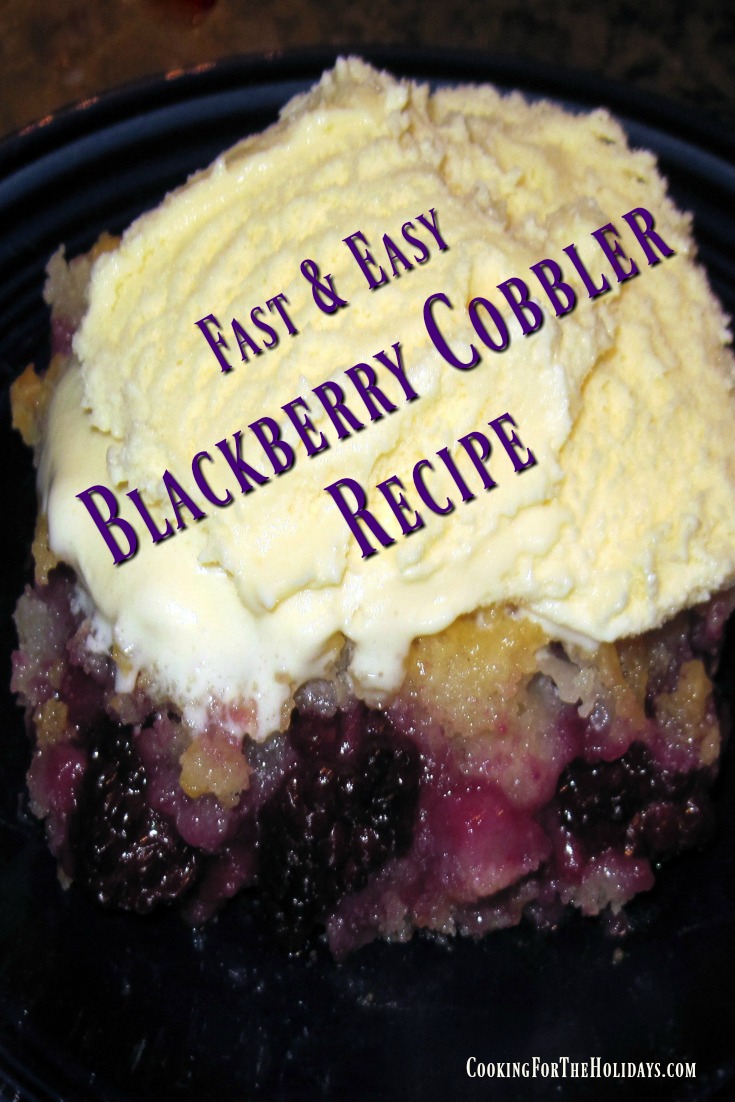 Save
Save
Originally posted 2017-02-21 00:01:04.
---