Fast & Easy Recipe for Pasta Shells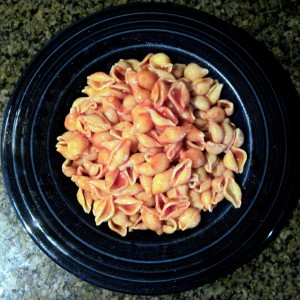 This is likely to be the easiest pasta recipe ever!
My grandmother originally introduced all of us to this fast and easy recipe decades ago. We prepare these pasta shells for every holiday meal and often throughout the year.
We have a very large family celebration for Thanksgiving. In addition to the turkey, dressing, ham, potatoes, green beans and corn, we serve pasta. It is a family favorite. I even have one cousin who arrives at the door and before he greets everyone, he asks "are the shells ready?"
Because this recipe is so fast and easy, even if they were not ready upon his arrival, they would be in a matter of minutes.
I most often use the pasta shells, but I have also used elbow spaghetti and vermicelli or thin spaghetti when I didn't have the shells on hand. Either of those pasta shapes work with the recipe and are also delicious!
Easy Pasta Recipe Ingredients
Note: I am giving you the brand names simply because over the years, we have tried other brands of tomato sauce or shells and none have ever been as good.
Ingredients for My Easy Pasta Recipe
Ronco Sea Shells ~ 16 ounce bag
Hunts Tomato Sauce (100% Natural) ~ 15 ounce can or two 8 ounce cans
A Pat of Butter
Salt & Pepper
Instructions
Step 1: Bring water to a boil. Add a little salt to water, if desired
Step 2: Add the Shells to boiling water, turn burner down to a low boil and cook for 8 minutes.*
Step 3: Remove from stove and completely drain all water from the pan of shells.
Step 4: Add Tomato Sauce, Butter, and Pepper
Step 5: Stir all together until Butter is completely melted and Serve.
Cooking shells for longer than 8 minutes will cause them to get too soft and mushy.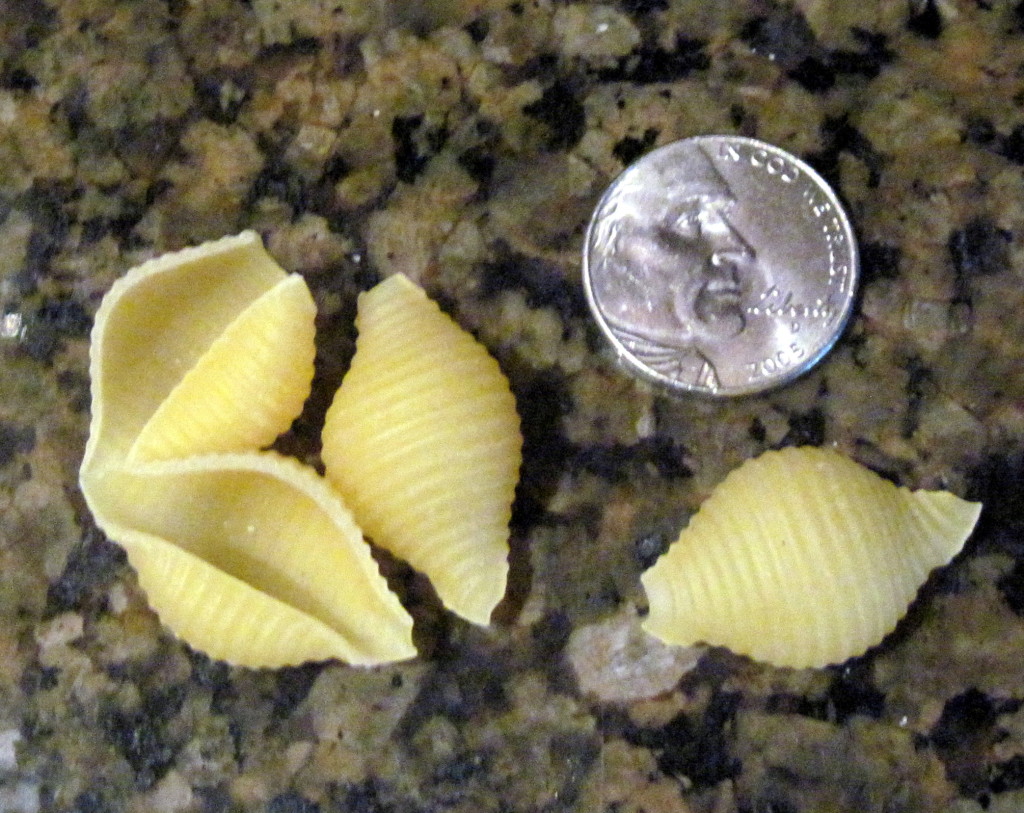 As you can see, these are not the large pasta shells, nor are the smallest available. Each shell is about the size of a nickel
Cooking Pasta Shells ~ Step by Step Photos
This slideshow requires JavaScript.
Recommended Pasta Shells and Tomato Sauce
Ronco Sea Shells and Hunts Tomato Sauce – I have tried other brands, but my family prefers Ronco and Hunts. I also own the strainer below and I love it! It has become quite a hit my home too.
Ronco Large Sea Shells 16 oz. (pack of 12) Thank you for using our serviceCheck Price Hunt's Tomato Sauce, 8 ozCheck Price Fred BIG BLUE Whale StrainerCheck Price
&
Originally posted 2016-06-14 17:10:33.
---