This article contains affiliate links. If you click a link & purchase items, I will receive an affiliate commission at no extra cost to you. "As an Amazon Associate I earn from qualifying purchases."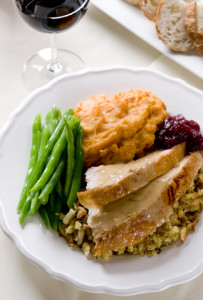 Many years ago, I tasted this sweet potato casserole recipe for the first time and thought it was the most delicious combination of flavors I had ever tasted in a sweet potato casserole.  For as long as I can remember, we have had a sweet potato casserole served with our holiday dinners, but this particular recipe was better, in my opinion, than the one I had eaten all of my life.
During the holidays, our family will often have more than one sweet potato casserole recipe being served.  For one thing, we are a huge family and two recipes of anything is required for holiday meals.  But in the case of the sweet potato casserole, we actually have some members of the family who prefer the original sweet potato casserole recipe and some who prefer this sweet potato casserole recipe.
The difference:   This recipe has marshmallows on the top and the original sweet potato casserole recipe is topped with pecans.
My Favorite Sweet Potato Casserole Recipe Topped with Marshmallows

Ingredients

5 or 6 Medium sized Sweet Potatoes
½ Cup Sugar
1 tsp Vanilla
Miniature Marshmallows

Directions

Boil Sweet Potatoes until soft   (approximately 1 hr.)

Peel and Mash the Sweet Potatoes

Add Sugar to taste   (I use ½ cup of sugar)

Add 1 teaspoon Vanilla

Pour into a Baking Dish

Cover with Miniature Marshmallows

Bake at 350° until Marshmallows are brown, approximately 10 minutes
*Note:  I mash my sweet potatoes with an electric mixer
---