Beware! Spider Pizza Instructions Shown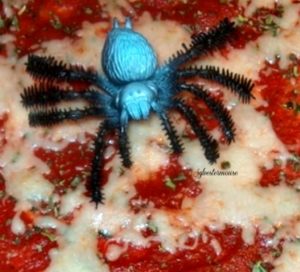 Halloween is always very busy.  Between decorating the front porch, dressing in costumes, taking our children trick or treating, and handing out candy to our own guests, we can get a bit overwhelmed.  Dinner tends to be completely forgotten.  Everyone is just too busy to worry about cooking or eating.  Therefore, we need a fun meal to encourage children to eat something besides candy.  Plus, we want something that is fast to prepare because we have a million things pulling at us all at once.
Many years ago, when our children were very young, my husband started the annual tradition of making pizza for the family for Halloween.  Since we all love pizza, it is an absolute hit and a guarantee that the kids will eat something in spite of their excitement.  I am fortunate to be blessed with a man who enjoys cooking as much as I do.  He also likes to play in the kitchen and come up with fun food.  I am always grateful for his help!  However, making his Halloween pizza really is easy enough that anyone could do it with or without help.  You can even prepare it in advance and simply pop it in the oven to bake for a quick and easy dinner.
Let the Kids Help Make a Halloween Pizza
I can tell you from experience, children also enjoy helping with the Halloween pizza decorating.  On a rainy Halloween night, when trick or treating is curtailed due to bad weather, it can make for a really fun indoor activity.  Plus, when you have finished, the entire family can share in a wonderful Halloween treat.  Decorating a Halloween pizza together can be so much fun, you may wish for rain next Halloween.
Now, Don Your Halloween Apron & Get Ready for Halloween Fun in the Kitchen!
My husband makes an outstanding pizza and with a little creativity, it is the perfect Halloween meal.  I will share his recipe, but you can use your own sauce & crust.   This really is more about the fun of decorating the pizza for Halloween.
Spider Web Pizza Ingredients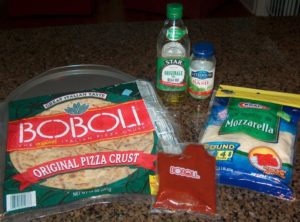 Olive Oil
Basil
4 Cup Shredded Mozzarella Cheese
Boboli Pizza Crust, Original Crust
Boboli Sauce, 1 Packet
Instructions
Pre-heat the oven on 425 degrees F.
Lightly rub both sides and edges of the crust with Olive Oil.
Spread on Sauce & Sprinkle with basil.
Make your web pattern with the Mozzarella Cheese.
Cook on 425 degrees F for approx.10 min.just until cheese is melted.
Decorate with spiders, snakes, tombstones, the Halloween decor of your choice.Note: Just don't cook the spiders or other decor!
 Boboli, Original Pizza Crust, 14oz Package (Pack of 3)Check Price Boboli Traditional Italian Pizza Sauce 15 Oz (3 Pack)Check Price
&
Spider Web Pizza
Tonight, this is just about looks!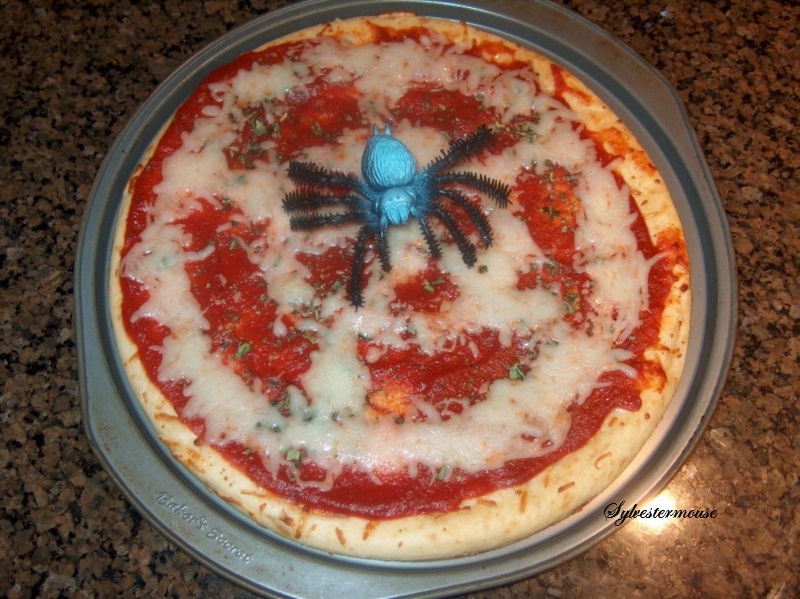 Because the cheese "flattens" out and spreads, it is easier for children to decorate a pizza with plastic creatures after it is cooked.  I do wash those creatures with dish washing soap before we put them on our food.
Since our kids doesn't like meat, we are a bit more limited.  For those of you who enjoy meat on your pizza, there are lots of decorating options available to you.  Check out some of these Halloween pizzas on Pinterest for more great ideas.
Share the Halloween Pizza with Friends & Family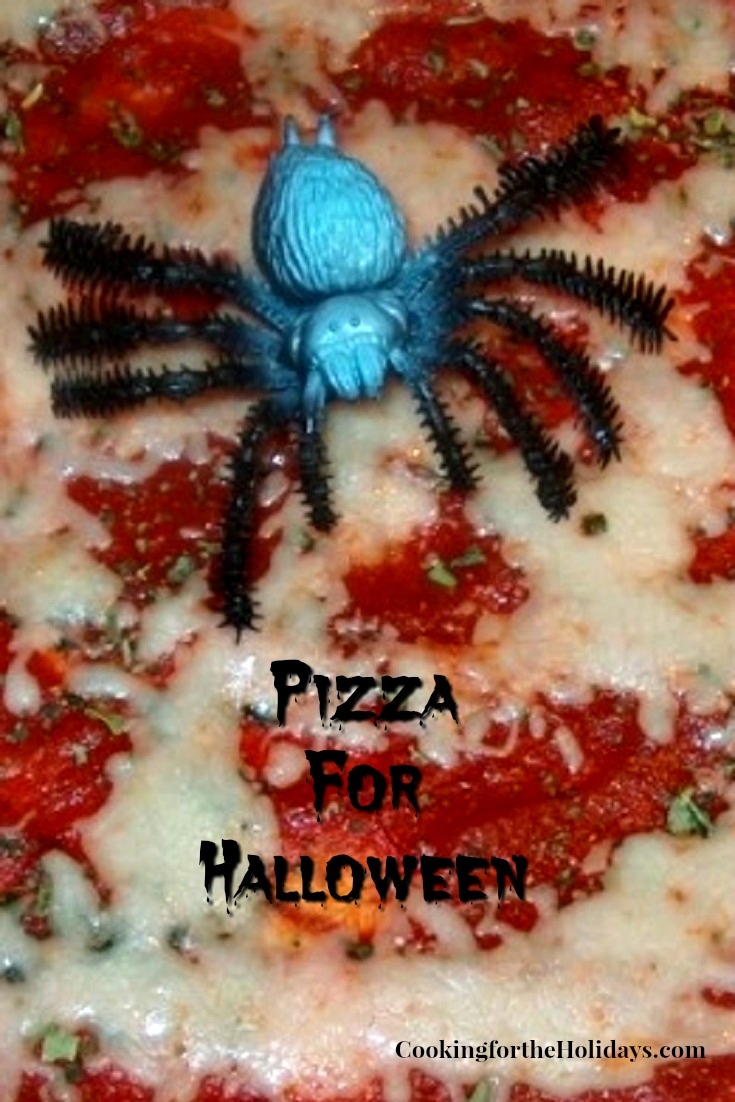 Originally posted 2016-10-02 19:11:00.
---