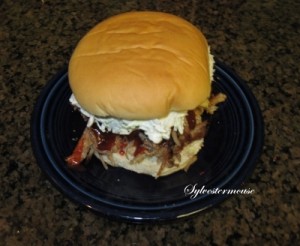 Save lots of money and make your own delicious barbeque sandwiches in your home with my Barbeque Recipe.
Barbeque sandwiches are my husband's favorite meal.  I do believe the man could eat them every day and be most content.
However, eating out has always been more expensive than cooking at home and in the current day economy, dining out has become an even greater luxury many of us simply cannot afford.
Nearly 30 years ago, I started cooking barbeque at home for my family.  Until today, I only shared my recipe with close friends and family.  It is certainly not hard to cook great barbeque at home and the money saved is well worth the effort.
Although many may not know how to prepare a pork roast for BBQ, the real secret to my success is in the barbeque sauce.  Shhhhhh!   You all won't tell anyone it is store bought and comes in a bottle, will you?
My Barbeque Recipe for My Husband's Favorite Barbeque Sandwich
Cook Time: 8 – 10 hours

Prep Time: 15 minutes

Total Time: 9 – 11 hours

Serves: 10 – 12

Homemade Barbeque Recipe

Ingredients

8 – 9 lb. Pork Shoulder or Pork Tenderloin Roast (depending on Crockpot size)
1/2 Cup Hot Water
Kraft Barbecue Sauce ~ Original Flavor
Cole Slaw – Optional
Hamburger Buns

Directions

1) Brown the Pork Roast in a large pan or skillet on all sides and edges

2) Place in the Crock Pot / Slow Cooker

3) Add 1/2 Cup Hot Water

4) Cook on Low for 8 – 10 hours

5) Remove from Crock Pot, De-bone and Chop

6) Spread the chopped meat in a Baking Dish

7) Pour Kraft Barbeque Sauce on the Meat and Stir in order to Cover all of the Meat

8) Cover Baking Dish

9) Bake at 350 for 30 min.

Serve with or without Slaw and with or without Hamburger Buns
The Secret to Great Barbeque
This barbeque sauce is truly the secret to my success, and to delicious barbeque sandwiches.
 Kraft Barbecue Sauce, Original, 17.5 ozCheck Price
NOTE: Additional Barbeque Sauce (any flavor) can be added to individual sandwiches in order to accommodate varying preferences and tastes.
The Crock Pot
When I got married, crock pots were only available in the round shape.  I still have and use my original crock pot.  However, I think the newer oval shaped crock pots would be a tremendous improvement when cooking a pork shoulder since they are normally more of an oblong shape.
When and if my old reliable crock pot plays out, I will be replacing it with the oval shaped crock pot.
You will need, at least, a 6 Quart Crock Pot
 Hamilton Beach 33182A Slow Cooker, 8-QuartCheck Price
The Baking Dish
I spread the chopped meat in a standard Pyrex baking dish for the oven baking part of this recipe.  The dish I use is 15″ long x 10″ wide x 2″ deep.
 Pyrex Bakeware 4.8 Quart Oblong Baking Dish, ClearCheck Price
More Meat Recipes
Chicken Enchiladas Recipe
A fabulous recipe for Chicken Enchiladas! Truly a family favorite.
A Remarkable Roast Recipe
An exceptionally remarkable roast recipe cooked in the oven with potatoes and carrots.
Easy Recipes
My cooking motto is Fast & Easy!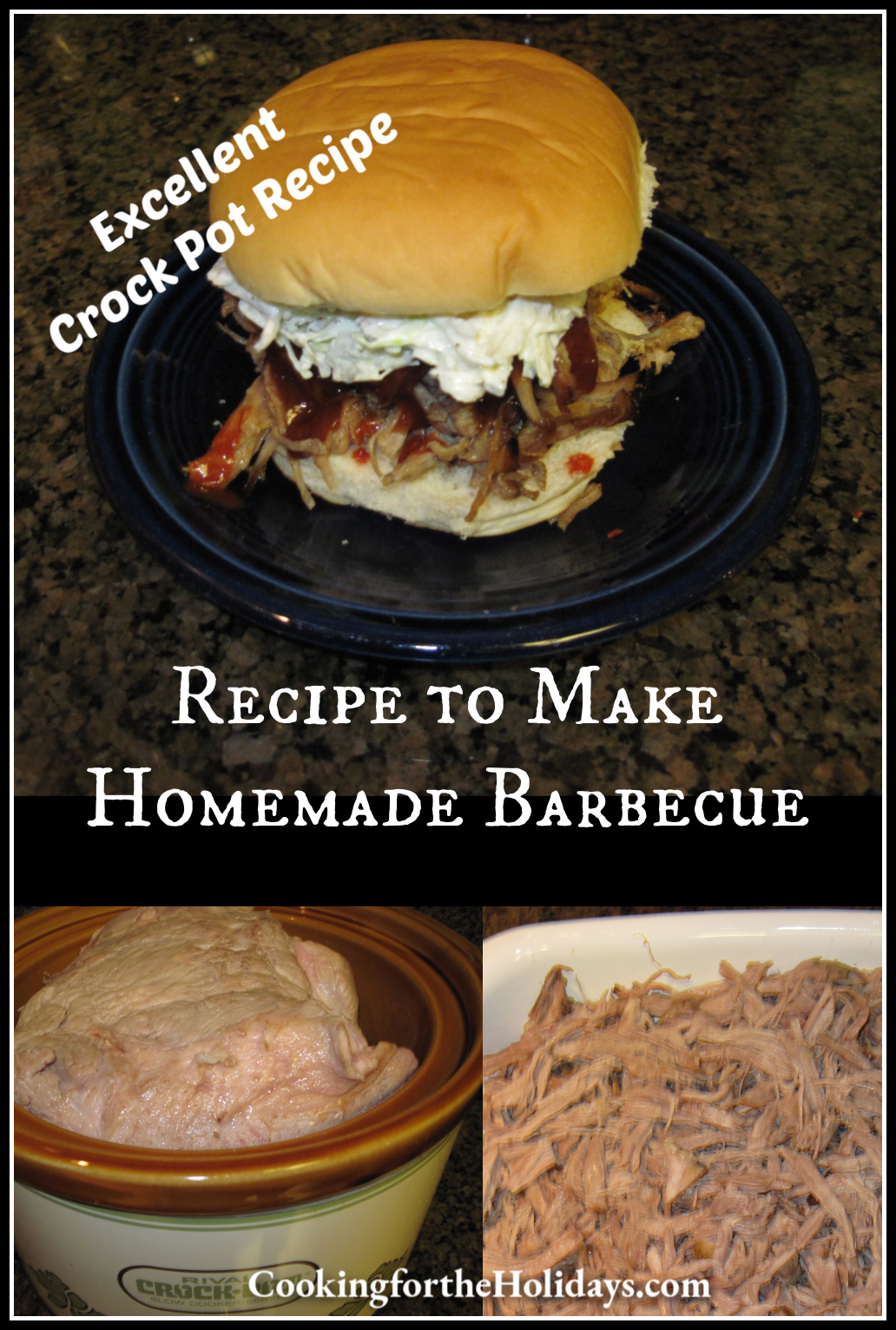 Originally posted 2015-05-12 15:15:03.
---