This article contains affiliate links. If you click a link & purchase items, I will receive an affiliate commission at no extra cost to you. "As an Amazon Associate I earn from qualifying purchases."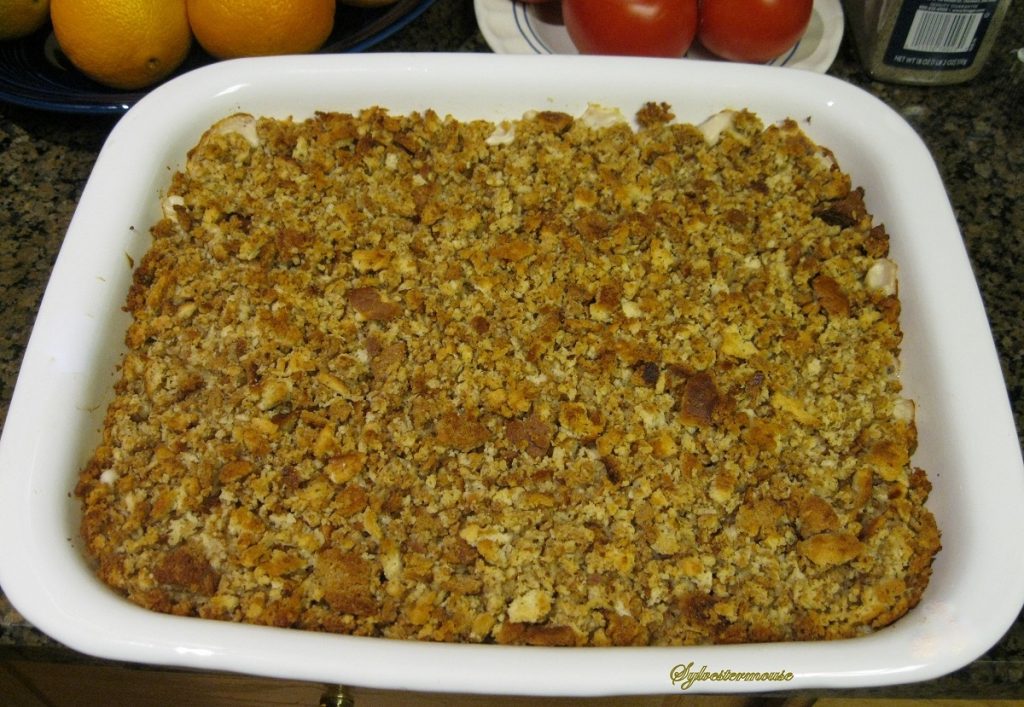 Not everyone likes turkey.  This chicken & dressing casserole recipe is a great alternative for turkey and dressing.  Because this recipe is made with Pepperidge Farm dressing mix and cream of mushroom soup, it is a very easy casserole to make once the chicken is cooked.
Our family eats this chicken & dressing casserole year round, but the question of what to fix for family members who don't like turkey was recently raised.  We have several family members who do not like turkey, will enjoy do eat chicken.
I have prepared this casserole for many years and everyone who has ever tried it, loves it.
Chicken & Dressing Casserole Recipe
Cook Time
| Prep Time | Cook Time | Ready In | Yields |
| --- | --- | --- | --- |
| 45 min. | 1 hour 30 min | 2 hours 15 min | Dinner for 6 – 8 |
Ingredients for Chicken & Dressing Casserole Recipe
3 – 4 Cups Chicken (3 Chicken Breasts) – Cooked and Shredded
1½ Cups Chicken Broth from Boiled Chicken
2 Cans Cream of Mushroom Soup
1 Package Pepperidge Farm Herb Dressing
1 Soup Can of Milk
Stick of Butter – Melted
Celery Salt
Chicken & Dressing Casserole Preparation
Boil Chicken Breasts in water with a dash of Celery Salt – I boil chicken breasts for 1 – 1½ hrs.
Remove the boiled Chicken from water and let Chicken cool completely
Debone & Shred Chicken
Butter the bottom of a 9 x 13 casserole baking dish
Spread the Shredded Chicken evenly in the buttered casserole dish
Preheat Oven to 375°
Mix the Soup and Milk together
Pour the Soup Mixture evenly over the shredded chicken
Prepare the Dressing by mixing the Pepperidge Farm Dressing mix with Melted Butter & Chicken Broth
Cover the Soup Mixture & Chicken with the Dressing Mix
Bake 30 minutes – 375°
The Chicken & Dressing Casserole is also delicious as reheated leftovers!
Chicken & Dressing Recipe Served
It may not be the prettiest meal you will serve this holiday season, but it is delicious.  Plus, it is an excellent alternative for turkey and dressing.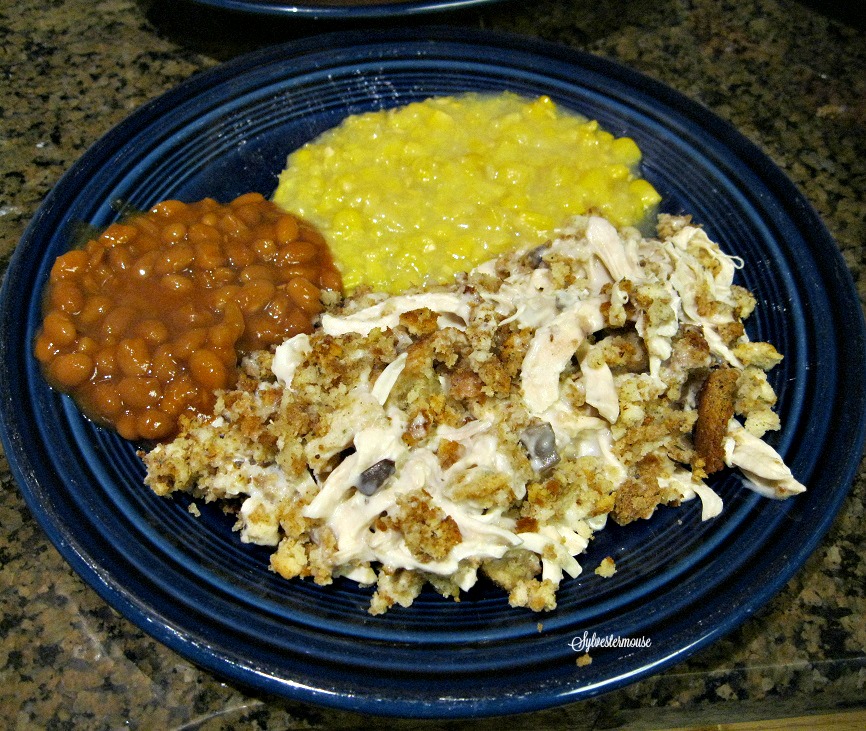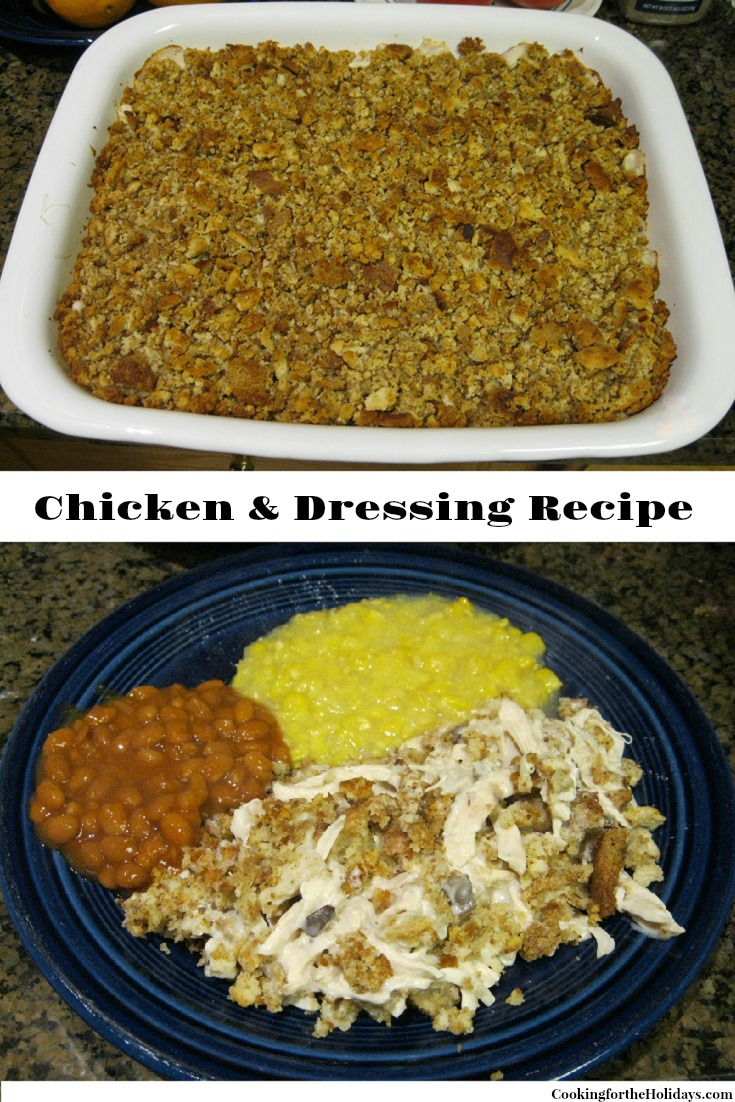 ---