My Mother's Recipe
This is my mother's recipe for Peanut Butter Fudge. I have never seen this recipe published by anyone else, but it is the best I have ever tasted.
The ingredients for this homemade fudge are commonly found in most homes without a special trip to the grocery store which makes it really easy to prepare this candy without previous preparation and planning.
Even now, if I just mention in passing that I would like some Peanut Butter Fudge, my Mom will show up at my door within a few hours with a special delivery proclaiming "it really isn't anything at all to make that for you."
Let me tell you, I have cooked this fudge for decades now and I know preparing it is not hard, but having it made for me is truly a precious gift and I am grateful.
Thanks Mom, for this delicious treat!
My Mother's Peanut Butter Fudge Recipe
Ingredients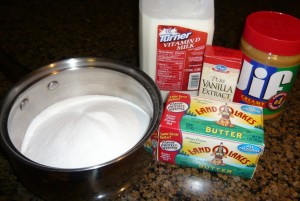 3 C. Sugar
3 Tbs. Smooth Peanut Butter (we use Jif)
1 C. Milk
1/4 C. Butter
1 teas. Vanilla
Instructions
Butter a 8″ Square Glass Baking Dish
In a large, heavy saucepan, combine sugar, peanut butter & milk. Bring to a boil, and then reduce heat to a medium boil. Stir often. It takes 18-25 min. of boiling to cook candy to a soft ball stage. (See Note Below)
Remove from heat. Add Butter & Vanilla
Beat by hand until it hardens. For a faster set, place the pan of candy in shallow, cold water in your sink while you beat the mixture. You can even add ice to the water to make it colder. Just don't allow water to spill over into your pan of candy.
Pour into prepared buttered glass dish. Let it set for about an hour at room temperature (or refrigerate) and then enjoy!
Personal preference: I like the fudge warm, so I do not refrigerate it.
Jif Peanut Butter Creamy 16 ozCheck Price
Fudge Soft Ball Stage
How to Preform a Fudge Soft Ball Stage Test: Put a drop of candy in cold water. The candy should easily form into a soft ball.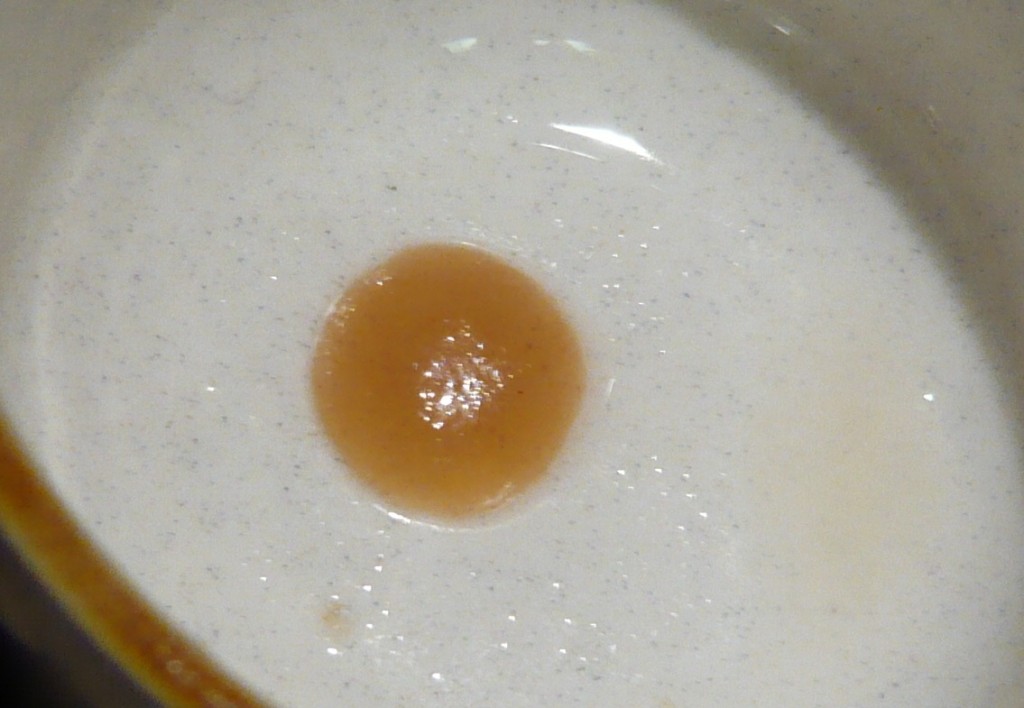 Recommended Pan for Cooking Peanut Butter Fudge
Magnalite Classic 8-Piece Aluminum Cookware SetCheck Price
I have used several types or brands of pans when making fudge. To date, my personal favorite when cooking fudge is a Magnalite 2 Quart pan. These pans hold heat at a consistent temperature.
Using a lighter weight pan will require longer cooking time.
Because these pans are aluminum, I do not use them for everyday cooking, but I do prefer them when making homemade candy.
Set includes:
1- and 2-quart saucepans (each with lid)
10-inch skillet
5-quart Dutch oven with lid and rack
Made with Cast aluminum
Heavy domed lids lock-in moisture, transfer heat from vessel side walls, and help facilitate convection style heating
50-year limited warranty
Kitchen Supply 8 Inch Square Glass Baking DishCheck Price
My Glass Baking Dish
I prefer using a glass baking dish for cooling fudge. It is easy to cut and remove fudge from a glass dish!
This 8″ square glass dish would be perfect for this Peanut Butter Fudge recipe. The pieces of fudge would be approximately 1/2″ thick.
* 8-inch square Pyrex pan
* Glass will not absorb or leach odors or flavors
* Handles for easy lifting
* Dishwasher, freezer and microwave safe
* Measurements: 8″ x 2″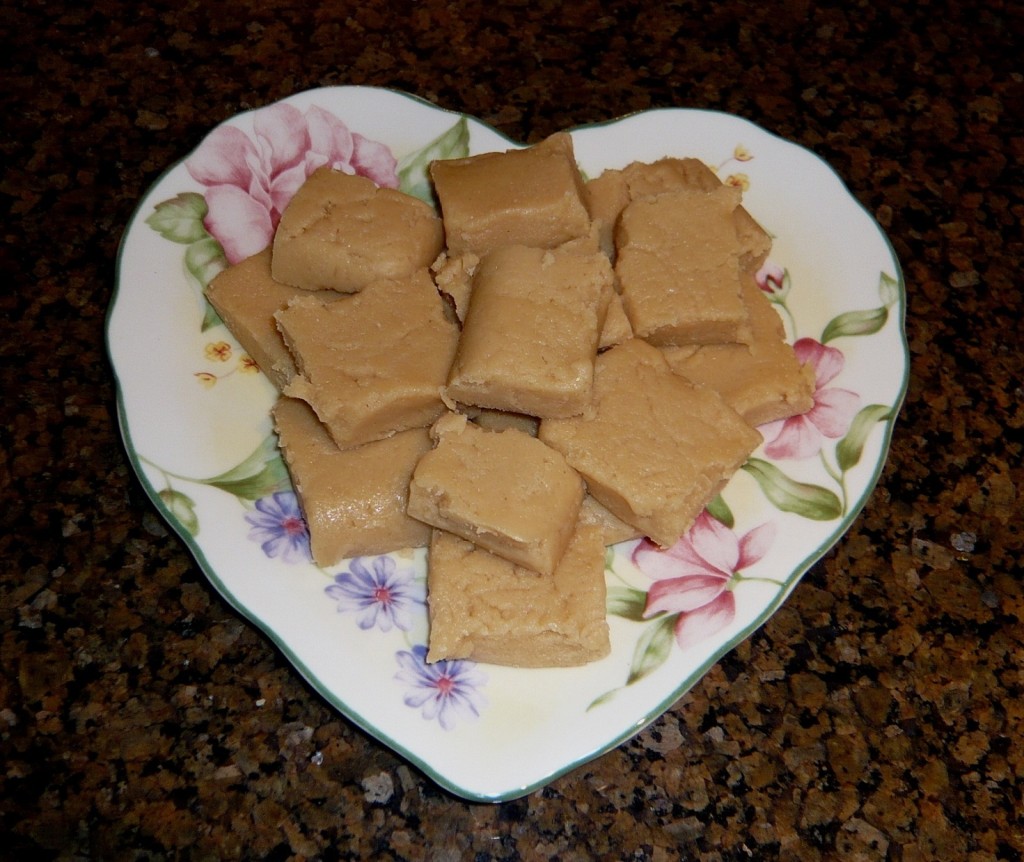 Peanut Butter Fudge Is Affected by Weather
Please Note:
Rain or high humidity can affect the consistency of any homemade fudge. Fudge may not harden or set properly on a rainy day.
Originally posted 2015-09-14 16:42:16.
---