Chocolate Covered Strawberries are Delicious to Eat and Are Great Gifts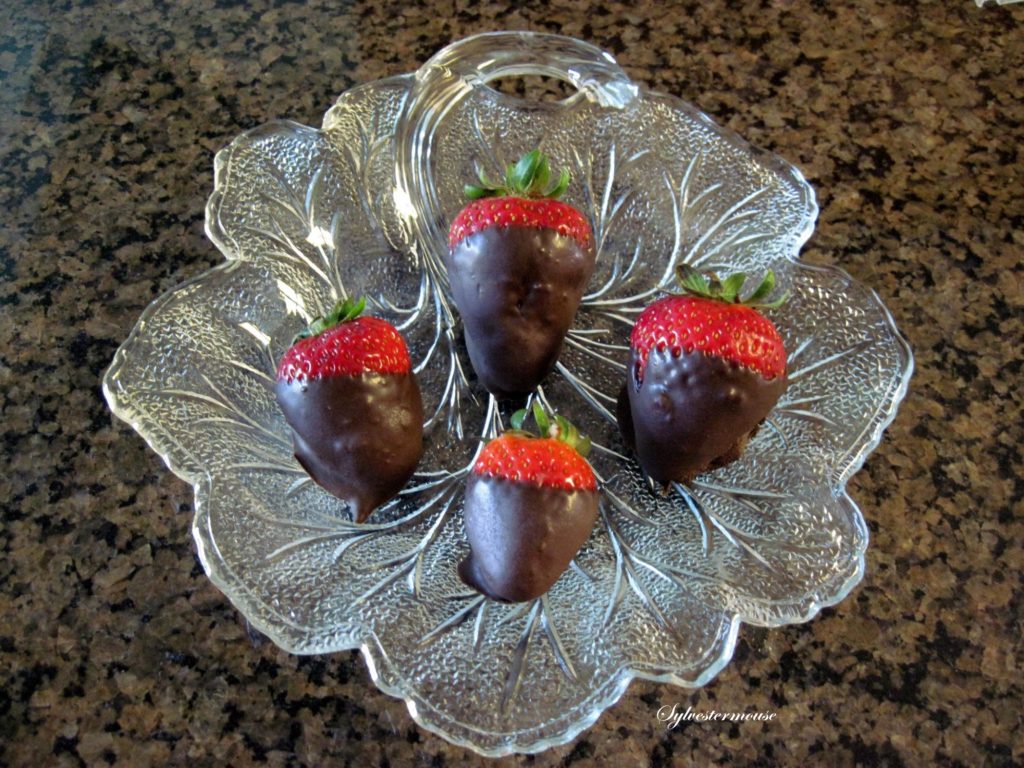 Chocolate Covered Strawberries are a delicacy and are often very expensive if purchased from a candy store. They are one of my favorite treats. Over the years, my husband has purchased several boxes of Chocolate Covered Strawberries for me on our anniversary, for Valentine's Day or just because he knows how much I love them. I always enjoy getting these special treats and I allocate only 1 per day for myself so the gift will last longer.
A few years ago, my son needed a lot of Chocolate Covered Strawberries for a school event. Due to the cost, I decided to make them myself. When they were finished, they were just as good as any store made candy. My daughter actually said they were better than the store bought delicacies.
Because they are so easy to make, there is really no reason to purchase Chocolate Covered Strawberries any longer, although I would appreciate it if you don't tell my sweet husband that. I still enjoy receiving a special gift.
In this article, I will give you step by step instructions with photos to make your own Chocolate Covered Strawberries.
Supplies and Ingredients to Make Your Own Chocolate Covered Strawberries
Fresh Strawberries
Chocolate for Melting ~ I prefer Saco Dolci Frutta featured below
Wax Paper
Saco Dolci Frutta Hard Chocolate Shell for Fruit, Chocolate
Dolci Hard Chocolate Shell Frutta 4 8oz. ContainersCheck Price Saco Dolci Frutta Creamy White Shell for Fruit, 8-ounce CanistersCheck Price
&

Easy Directions to Make Chocolate Covered Strawberries
Steps
1: Cover a cookie sheet with wax paper ~ The cookie sheet will make it easier to move your pieces.
2: Wash Strawberries
3: Melt Your Chocolate ~ If you use Saco Dolci Frutta, you can melt the chocolate in the microwave in their package container. Melt the chocolate in the microwave for 2 minutes on medium and stir the chocolate until it is completely melted.
Other chocolates will need to be melted in a double boiler or a microwavable dish.
4: Dip Strawberry in the chocolate
5: Decorate or Drizzle with White Chocolate (If Desired)
6: Set on wax paper to cool
7: When you have dipped all of your strawberries in chocolate, Serve or eat
Best if not refrigerated
Step by Step Photos of Making Chocolate Covered Strawberries
This slideshow requires JavaScript.
Glad Clingwrap Plastic Wrap, Red, Holiday Edition, 300 Sq FtCheck Price
Serving
After the chocolate has dried, you can wrap each chocolate covered strawberry in a piece of cling wrap or place them on a serving dish for a party.
I really like using the red Glad Cling Wrap to wrap my individual Chocolate Covered Fruit. I tie it off with a strip of curling ribbon.
Share these Directions for How to Make Your Own Chocolate Covered Strawberries!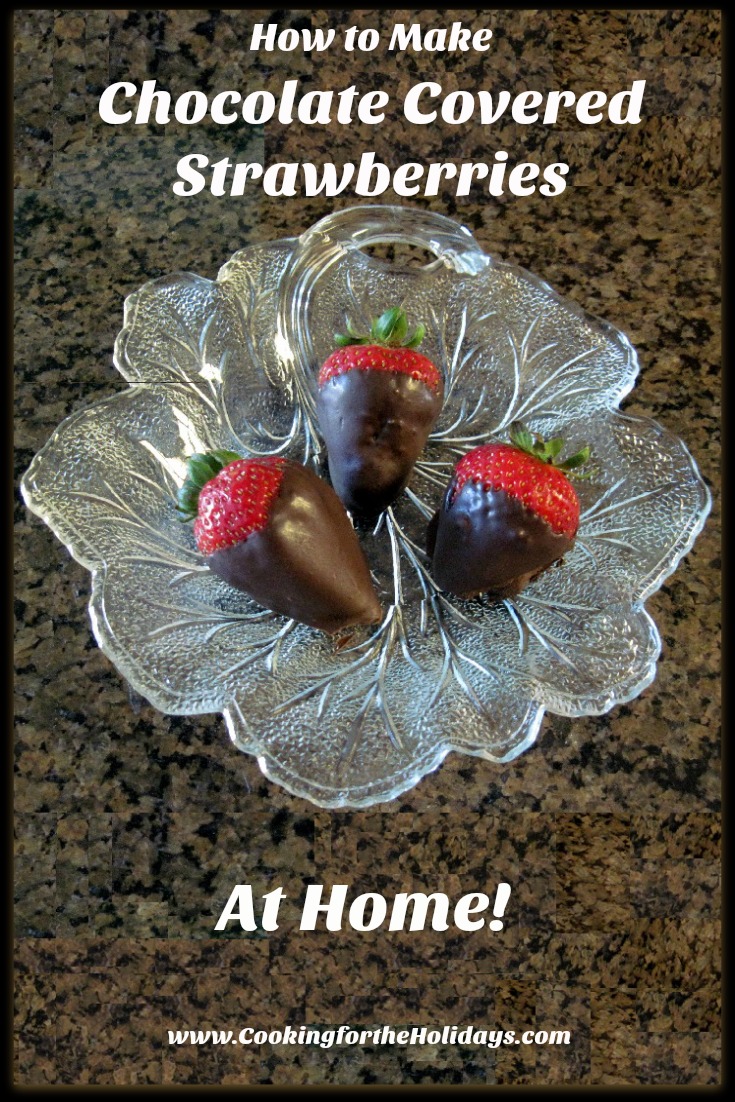 Originally posted 2016-08-09 15:26:45.
---