Chocolate Covered Cherries are Fun to Make and Delicious to Eat
Chocolate Covered Cherries are one of my favorite treats. They are also one of my fathers' favorite treats. A gift of Chocolate Covered Cherries is one of the best gifts that I can receive.
Dipping fruit in chocolate make a delicious treat for my family. When I started covering fruit in chocolate, I simply could not leave out chocolate covered cherries.
Chocolate covered cherries are extremely easy and fast to make. They are also delicious!
Supplies and Ingredients for Chocolate Covered Cherries
Cherries ~ I used canned cherries, but you could certainly use fresh cherries
Chocolate for Melting ~ I prefer Saco Dolci Frutta featured below
Wax Paper

Easy Directions for Chocolate Covered Cherries
Step 1: Cover a cookie sheet with wax paper ~ The cookie sheet will make it easier to move your Chocolate Covered Cherries.
Step 2: Melt Your Chocolate ~ If you use Saco Dolci Frutta,

you can melt the chocolate in the microwave in their package container. Melt the chocolate in the microwave for 2 minutes on medium and stir the chocolate until it is completely melted. Other chocolates will need to be melted in a double boiler or a microwavable dish.
Step 3: If you use canned cherries, drain all juice and gently dry cherries If you use fresh cherries, wash and dry.
Step 4: Dip the Cherries in the chocolate
Step 5: Set on wax paper to cool
Step 6: When you have dipped all of your cherries in chocolate, serve or eat.
Best if not refrigerated
Step by Step Instructions Shown in Photos
This slideshow requires JavaScript.
Oregon Fruit Pitted Red Tart Cherries in Water, 14.5-Ounce Cans (Pack of 8)Check Price Dolci Frutta Hard Chocolate Shell, 8 Ounce (Pack of 2)Check Price
A Lovely Treat!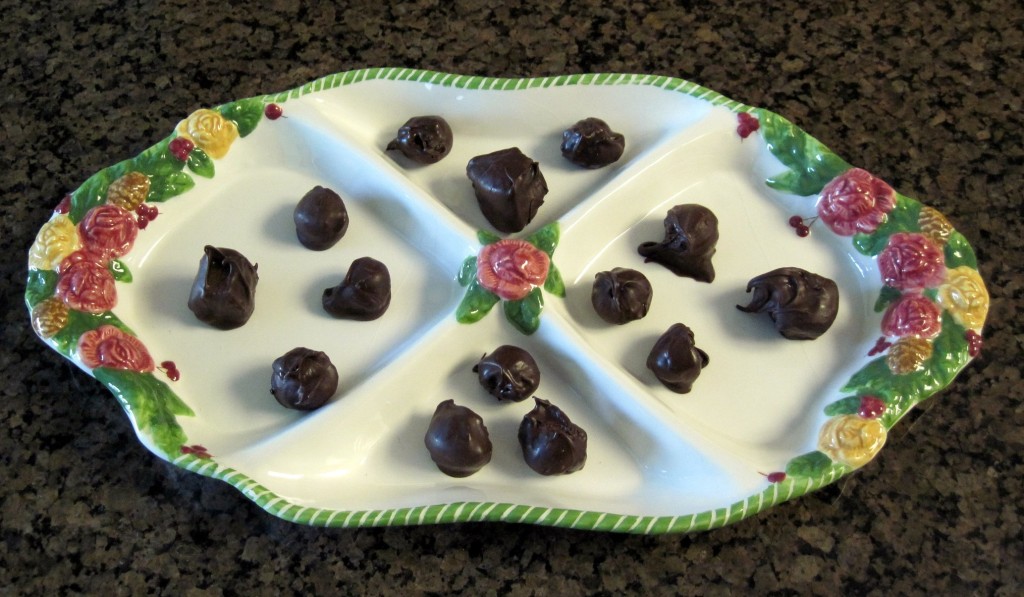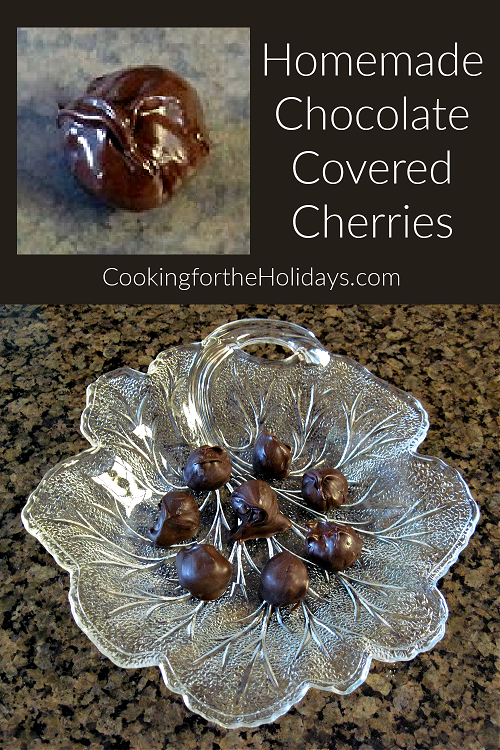 All Photos are the Exclusive Property of Sylvestermouse
Originally posted 2015-08-10 14:36:00.
---