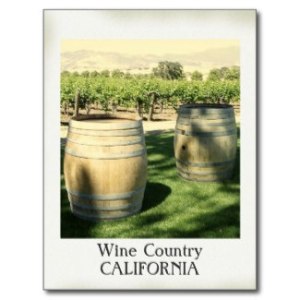 Do you know what wines to serve for holiday meals? Not all of us do, but many of us enjoy offering wine as an option to go with those big meals. So, let's take a look at the different wine varieties and pair them to menu choices.
Pairing Wines with Foods
First the good news. Wine is really a matter of taste. Even though there are some good reasons why certain types of wine go best with certain types of foods, there are no hard and fast rules. That means really any kind of wine that you enjoy will work with any kind of food you enjoy. Or your guests for that matter.
The basic information is that red, dry wines tend to go best with heavy foods, like red meats and hearty menus. White wines have more delicate flavors so they tend to go better with more delicate flavored foods. Sweet wines go best with sweet foods, like desserts.
Wine Enhances Food Flavors and Vice Versa
The reason why there are basic pairings of wine and food is because of the way they enhance the flavors of each. Red meat and hearty foods have stronger flavors, which means that stronger flavored wines will enhance those. More light wines may very well get lost in the stronger flavors.
Wines and Holiday Meals
Meals like traditional Thanksgiving include a variety of food flavors. So what wine goes with Thanksgiving dinner? Luckily, just about any wine you would like to serve. At my Thanksgiving dinner, several wines are served. A good medium-body red, like a Pinot Noir, a Bordeaux, or a Merlot are one of my wines. But I also include a dry white wine, such as a Chardonnay or Pinot Grigio.
For me, offering a choice to my guests works best. And never, ever in place of other drink options, like water, coffee or tea. But, in addition to.
Understanding just a little bit about wine varieties will help you make good choices to offer your guests. Taking a little time of taste a few different wine varieties before you make a decision will be a help as well.
If you aren't a wine drinker, ask a family member or friend who is to choose the wines for your holiday meals. Of course, wines aren't required to enjoy food, but they do enhance the flavors. So if you want to offer wines at your holiday meals, you have some delicious options.
Originally posted 2014-11-10 15:43:18.
---