Say "I Love You" With Heart Cupcakes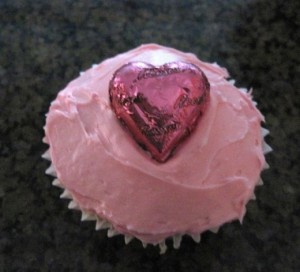 Decorating Heart Cupcakes is really very easy! Although, a better description of my heart cupcakes would be cupcakes decorated with hearts.
I enjoy making special treats for my family that reflect how much I love them. What better way to do that, than to make cupcakes decorated with hearts.
I believe in saying "I love you" daily, so it does not require a special holiday to make these cupcakes for my family, but they were a perfect expression of my love on Valentine's Day.
Where To Begin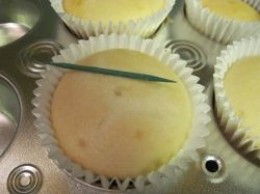 Since this article is about decorating the cupcakes, we are going to start with the cupcakes already baked, cooled and ready for decorating.
One note about cooking your cupcakes, remember, if you will be using miniature cupcakes, they require about 8 min. to bake.
Use a toothpick to determine exact length of baking time. When a toothpick poked in the center of the cupcake comes out clean, the cupcake is ready.
Tips for Baking White Cupcakes
When I am baking white cupcakes, I only use the egg whites and discard the yokes. This makes the cupcake a purer white color. If your recipe calls for 3 whole eggs, use 4 egg whites instead.
Ingredients I Used to Make My Heart Cupcakes
Large Cupcakes ~ White
White Miniature Cupcakes
Strawberry Frosting
Candy or Sanding Sugar for Decoration
Enjoy the Slideshow of the different ways to decorate cupcakes with heart shaped candy, marshmallows, or sanding sugar. You can stop the slideshow on an individual photo at anytime by simply clicking the stop button. Restart it again by clicking the play arrow. Use the side arrows to easily slide from photo to photo.
This slideshow requires JavaScript.
Recommended Products to Decorate Cupcakes with Hearts
CK Products 4 Ounce Sanding Sugar Bottle, PinkCheck Price Nestle Crunch Valentine's Heart Shaped Chocolate Crisp-1 ctCheck Price New Moon Sweethearts Candies 2 of 2 Ice Edward Cullen NECCO Twilight SagaCheck Price Kraft, Jet-Puffed, Strawberry Marshmallows, 10oz BagCheck Price
Originally posted 2014-11-25 17:46:37.
---